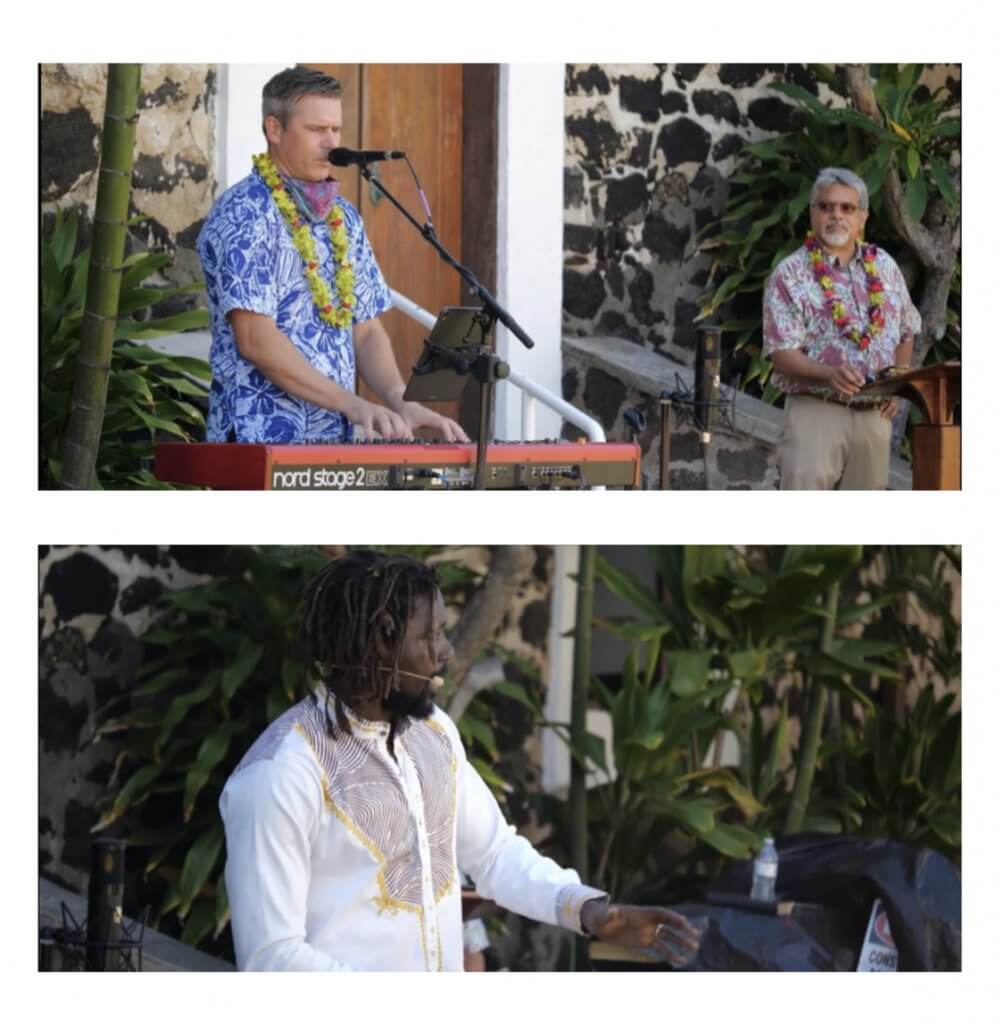 Summer Sunday services are both in person or online at 8 AM for worship with Mokuaikaua!
Please bring and wear a face mask.
We will have some chairs, but encourage you to bring your own chair for comfort and safety.
Childcare will not be provided at this time for our Sunday services.
We encourage online giving if at all possible. Mahalo to all who have made that adjustment.
We are making a change to our service times this summer in response to the unique season we are in. Last weekend we gathered for the first time since mid-March and with the new guidelines regarding social distancing we are very limited for space in the Activity Center where we had been meeting. The service on the lawn was beautiful but quite hot with the summer sun! ☀️
Therefore, we will host one service at 8 AM each Sunday the rest of the summer on the front lawn and welcome you to join us. The church building offers us nice shade from the morning sun at that time! We are taking precautions to make this a safe place for all. We will be maintaining social distancing not only for your own personal safety, but for the health and comfort of others. Everyone is welcome! At the same time we encourage you if you are in an at risk category due to age or health to continue to worship with us from your home on Facebook Live. Aloha!